MOM JEANS
According to Wikipedia ''Mom jeans is a humorously pejorative term for a specific type of fit of women's jeans, considered to be both unfashionable, and unflattering to the wearer's figure. This style usually consists of a high waist (rising above the belly button), making the buttocks appear disproportionately longer, larger, and flatter than they otherwise might.' - great!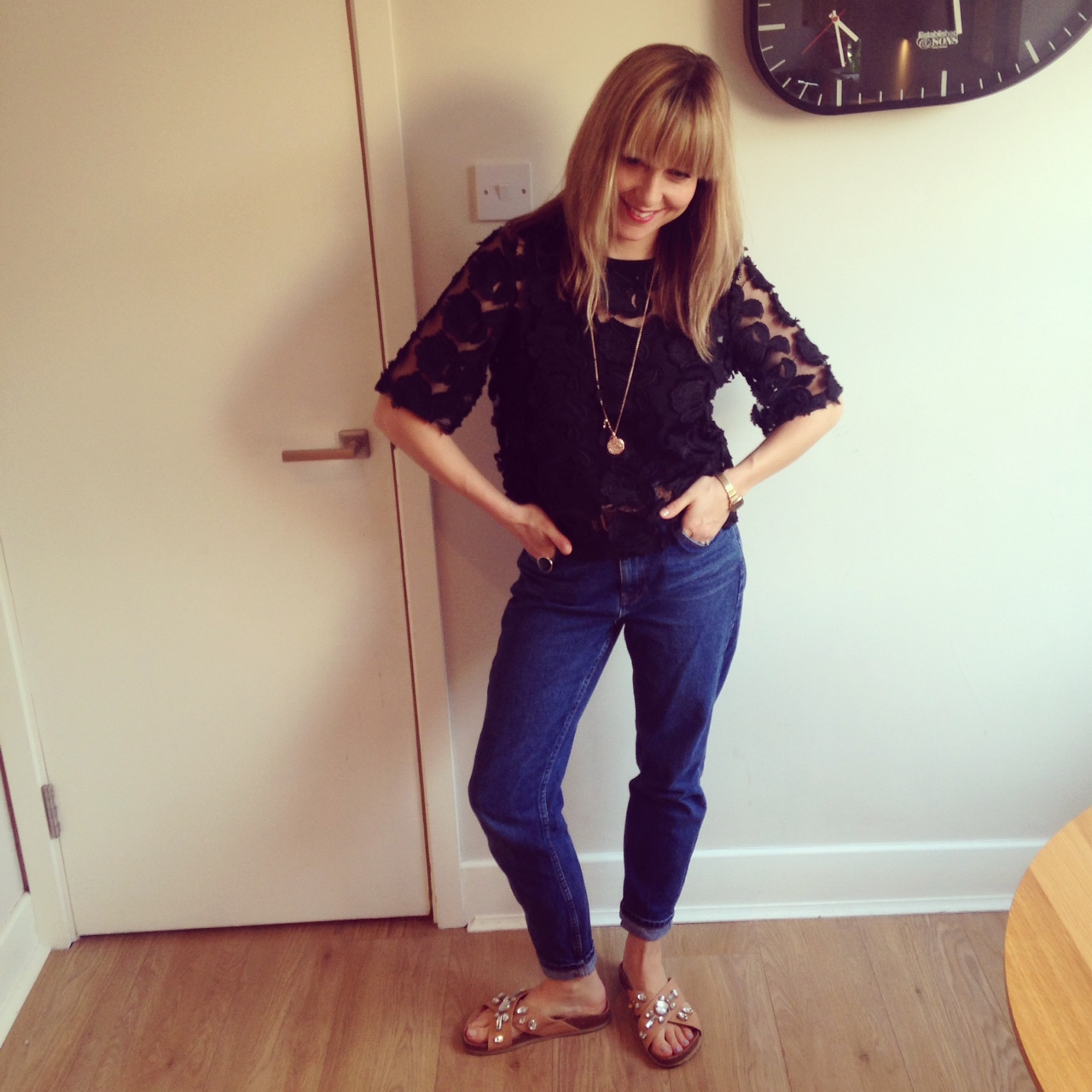 I have recently joined the Mum jean team - i wasn't sure at first but now i'm in. They come up higher on the waist than a lot of my other jeans and slightly shorter in the leg. I've found them easy to wear and style, and they have allowed me to wear shorter tops that i've otherwise been avoiding.
Perhaps my bum does look 'disproportionately longer, larger, and flatter' than usual but i don't care because i can't see it and neither can anyone else when i bend over in soft play.